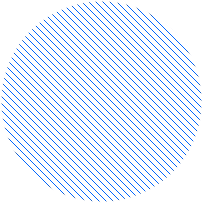 1960 Pharmacy is a Retail, Speciality and Compounding pharmacy catering to all your health needs.
1960 Pharmacy offer a range of services, including prescription medication dispensing, medication counseling, medication therapy management, compounding, immunizations, and over-the-counter medication sales.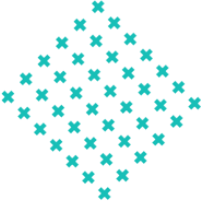 We stock medicines from all the major Pharmaceutical companies.

We provide medicines understanding your specific needs.

We compound medicines perfectly for you

We stock medical supplies for all your health needs.
INDIRABEN BHARUCHA
2021-05-16
Good Staff, very cooperation, helping, great experience during COVID vaccination
Knowledgeable staff and friendly services, I got my Covid shot here ! I will start using this place for all my pharmacy needs. Thank you guys!
Gilda Alvarado
2021-04-28
I recommend the pharmacy, I got the 2 doses of the covid vaccine and they treated me very kindly and the place was very clean and pleasant Recomiendo la Farmacia 1960 porque atienden amables yo me vacune para el covid y todo estuvo excelente y el lugar muy limpio y tranquilo.
This is a great place. The owners made us feel at ease and where very knowledgeable.
Great experience! Fast, easy and very helpful in answering all the questions we had.
Frequently Asked Questions
What are the services that 1960 Pharmacy offer?
1960 Pharmacy offer a range of services, including prescription medication dispensing, medication counseling, medication therapy management, compounding, immunizations, health screenings, and over-the-counter medication sales.
1960 Pharmacy opening hours?
We are open on weekdays from 9.00 am to 5.00 pm.
Can I get my prescription filled at 1960 pharmacy?
Generally, you can get your prescription filled at any pharmacy, but it's best to use a pharmacy that is part of your insurance plan's network to save money on out-of-pocket costs or you can transfer your prescription to our pharmacy, if it is convenient for you after discussing with your doctor.
How to transfer my prescription to 1960 Pharmacy?
Transferring a prescription to a new pharmacy is a fairly simple process. First, you'll need to contact the us to get the prescription transferred and provide us with your prescription information, including the medication name, dosage, and prescription number. You'll also need to provide the name and phone number of your current pharmacy. Then we will then contact your current pharmacy to initiate the transfer. In most cases, the transfer can be completed within a few hours or by the next business day. You should also check with your insurance provider to make sure the new pharmacy is part of your insurance plan's network to avoid any additional out-of-pocket costs.
Do you offer medication counselling?
Yes. At 1960 Pharmacy, our experienced pharmacists provide medication counseling and provide information and guidance about the proper use of prescription medications. This includes information about dosing, side effects, drug interactions, and other important information to help patients take their medications safely and effectively.
Do you offer Medication Therapy Management (MTM)?
Yes. We are committed to offer Medication therapy management (MTM).  This patient-centered service offered by our pharmacists  help patients to optimize their medication therapy and improve their health outcomes. It involves a comprehensive review of a patient's medications, including prescription medications, over-the-counter medications, and dietary supplements, to ensure that they are being used appropriately and effectively.
Our Pharmacists who offer MTM services work closely with patients and their healthcare providers to identify any drug-related problems and develop a plan to address those issues. MTM services can include medication counseling, adherence monitoring, medication reconciliation, and disease state management. The goal of MTM is to help patients achieve better health outcomes by optimizing their medication therapy.
Do you offer Medication synchronization services?
Yes. We provide medication synchronization services for our patients.
Medication synchronization is a service offered by 1960 Pharmacy to help patients manage their medication regimen more easily. It involves aligning a patient's medication refills so that all of their medications are due for refill on the same day each month.
This service can be especially helpful for patients who take multiple medications and have difficulty keeping track of when to refill each one. Medication synchronization can reduce the risk of medication errors, improve medication adherence, and save patients time by reducing the number of trips they need to make to the pharmacy.
Our Pharmacy offers medication synchronization services work with patients and their healthcare providers to ensure that their medications are properly aligned and that they receive timely reminders to refill their prescriptions.